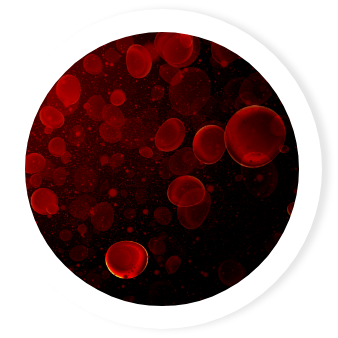 The goal of prophylaxis is to achieve levels of circulating protein that are adequate for prevention or reduction of bleeding episodes.
The pharmacokinetics of replacement FVIII shows a rapid increase in measured blood concentration, resulting in a 'peak' of activity, followed by progressive clearance from the blood. The rate of clearance following infusion varies between individuals and at different life stages.
Historically, this meant targeting a minimum trough level of circulating FVIII, often defined as at least 1% of the normal levels. However, studies now show that the optimal trough level to prevent bleeding must be determined on a person-by-person basis, and simply aspiring to achieve a level of 1% for all patients is not appropriate.
If you are interested in individualized PK-guided prophylactic dosing, you will need to determine your own PK profile with the help of your healthcare team. Use this conversation starter to help you and your healthcare team get ready.
Download Conversation Starter

Using your PK profile to determine your individualized prophylactic treatment regimen
PK data will be be one of the factors used to determine your personalized prophylactic treatment regimen:
Dose per infusion
Frequency of infusion
It is important to emphasize that 'one size does not fit all' and personalized, PK‑guided FVIII dosing should help optimize your hemophilia management.