Disclaimer: Physical activity poses inherent risks that are elevated for individuals with hemophilia A. Each individual must decide whether or not to assume these risks with their healthcare team and, if assumed, how to best manage the risk.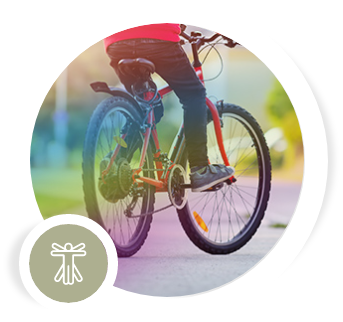 People with hemophilia A bleed into their joints and muscles, which can lead to painful chronic arthritis.
Until the mid-1970s, people living with hemophilia were advised to refrain from physical activity because of a perceived increased risk of bleeding. Since then, physical activity, which is recognized as being essential for health maintenance, is now recommended by the World Federation of Hemophilia.
Exercise is often used during recovery from a joint or muscle bleed and to maintain or improve a person's ability to function and participate in daily activities despite joint damage.
Studies have shown more improvements in pain, muscle strength, and joint range of motion in those who exercise.
The aims of exercise that are considered to be important for people with hemophilia A are to: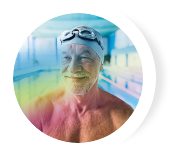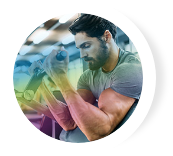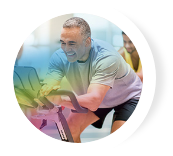 Promote normal neuromuscular development
Preserve or restore joint range of motion and muscular flexibility
Increase muscular strength and endurance
Maintain or improve co-ordination and balance
Maintain a healthy body weight, thus decreasing stress on joints
Promote development and maintenance of good bone density
Improve aerobic conditioning
Improve function and participation, and thus improve quality of life
Reduce health risks associated with a sedentary lifestyle
Personalization is key to safely remain active and healthy
Selecting appropriate sports should be based on your personal physical ability and past history. Consult with your healthcare team before engaging in a new exercise regimen.
Prophylactic treatment† should be tailored to your personal bleeding pattern and lifestyle to ensure adequate levels of clotting factors before participating in physical activity.
† Prophylactic treatment is a course of treatment to prevent bleeds.